Do you want to enhance the exterior of your home or commercial space? Adding a concrete walkway or a concrete patio may be the ideal solution. For top-notch patios and walkways in the McKinney area, turn to the concrete contractors at Roman Concrete. With our beautiful and durable decorative stamped concrete options, you'll enhance the look of your entrance way or backyard. Learn more about your options for concrete patios and walkways when you call or email Roman Concrete today!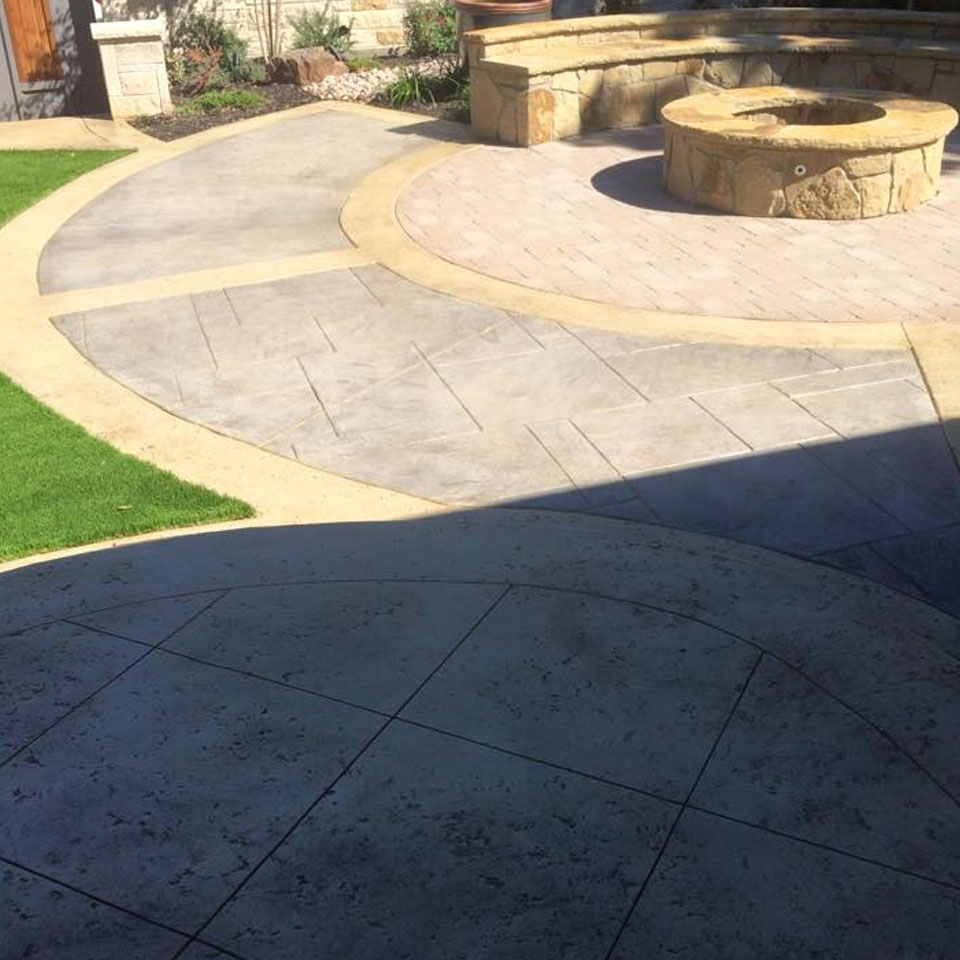 At Roman Concrete, our goal is to provide you with stunning, long-lasting results. Whether you need an attractive, stamped concrete patio for your home or a sleek, concrete sidewalk for your place of business, our licensed and insured concrete contractors are ready to offer you superior results. We take great pride in offering high-quality workmanship for all of our concrete services.
The next time you're thinking about adding patios and walkways to your property, put your trust in our team. We'll go above and beyond the call of duty to provide you with the concrete patio or walkway of your dreams.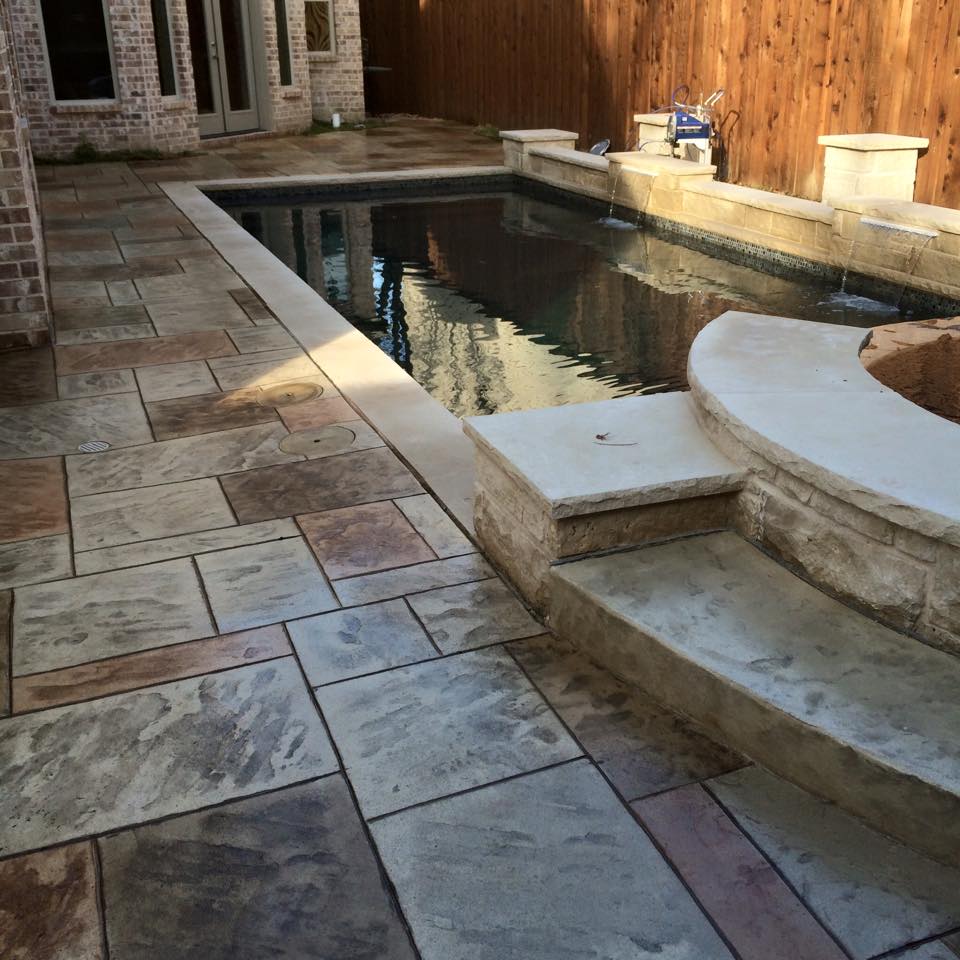 Concrete Walkways
Adding concrete walkways or sidewalks to your home or place of business can increase the value and curb appeal of your property. But if you're going to add a concrete walkway, make sure you work with the professionals at Roman Concrete! We have 20 years of experience with stamped concrete walkway installation under our belts, and that means you can trust us to deliver smooth, beautiful results. Our concrete contractors can also help you improve the condition of your existing walkway by providing repair or resurfacing services. No matter what your needs are, our licensed and insured contractors are here to ensure that you get beautiful, durable walkways.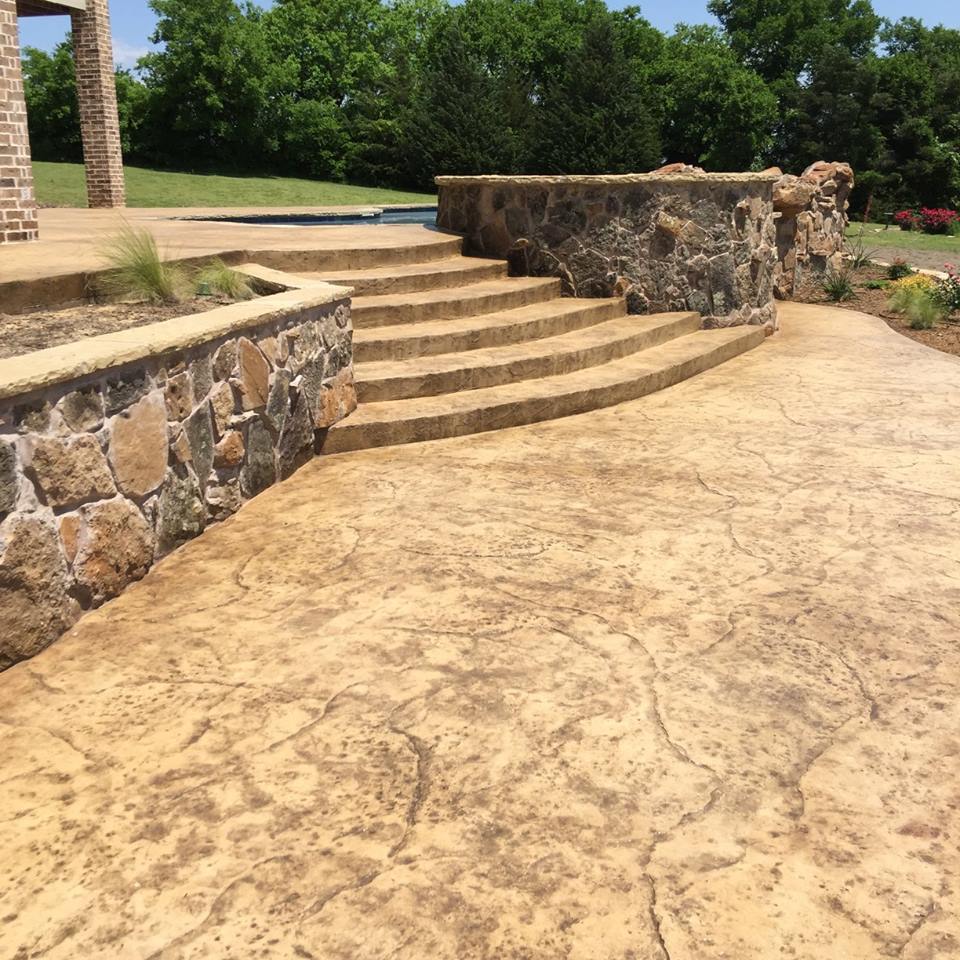 Concrete Patios
Are you in the market for a new concrete patio for your home or commercial space? Roman Concrete is your go-to source for concrete patios in the McKinney area. Whether you're looking for a classic, stamped concrete patio or a concrete patio that's tinted with a unique color, we have the perfect options for you. Our team is here to produce concrete patios that truly enhance the look of anyone's property, no matter what their style preferences. Simply let us know what your needs are, and we'll deliver a concrete patio that's as durable as it is attractive!
Not only do we offer stamped concrete patio and walkway installation, but we also offer resurfacing and resealing. No matter what your needs are, you can rest assured our concrete contractors will help you get the exact patios and walkways you desire to enhance your property. 
Call or email Roman Concrete right away to discuss your vision!