Your driveway is often one of the first things people see when they visit your property, and first impressions can make a big difference. Fortunately, when you turn to Roman Concrete for superior stamped concrete driveways in the McKinney area, your driveway will have a gorgeous finish that's sure to make an excellent impression on all your guests. Whether you need repairs for a stamped concrete driveway that's seen a lot of wear and tear over the years, or you're considering stamped concrete installation for the first time, our team has you covered. Get in touch with us today to discuss your needs with our stamped concrete contractors!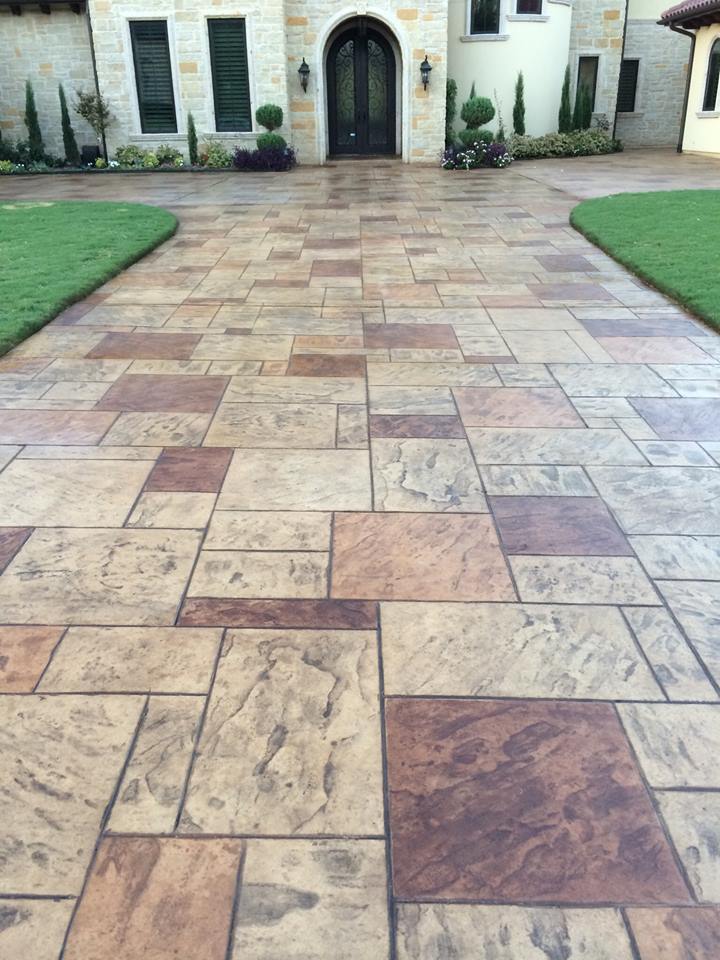 Endless Options for Stamped Concrete Services
At Roman Concrete, we are proud to offer our customers a wide variety of stamped concrete driveway services. Whether you need installation, resurfacing, or repairs, our stamped concrete contractors are standing by to assist you.
To ensure you get the best results possible, we have a wide variety of textures, patterns, and colors to choose from. We'll make certain you're able to select an option that will add both beauty and value to your property. Whether you need to fix a small crack in your driveway or you want an all-new, stamped concrete driveway from scratch, we have your needs covered.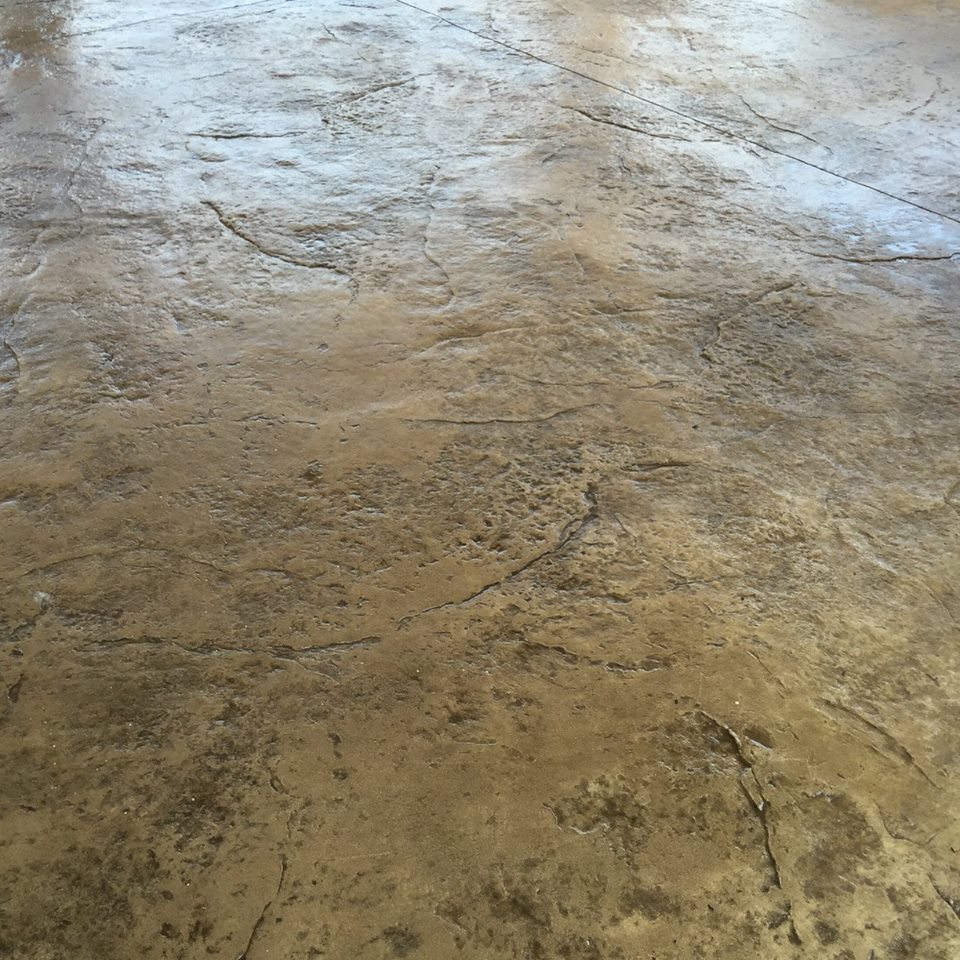 Stamped Concrete Overlays
If you're looking for a quick fix that will enhance the look of your driveway without costing you a fortune, Roman Concrete can help. We have a wealth of experience with stamped concrete overlays, which can help breathe new life into your existing driveway without the cost of a demolition.
If you're interested in learning more about how a concrete overlay can improve the appearance of your existing driveway, all you need to do is reach out to our team. We can help you to determine if an overlay will meet your needs or if you should pursue stamped concrete installation.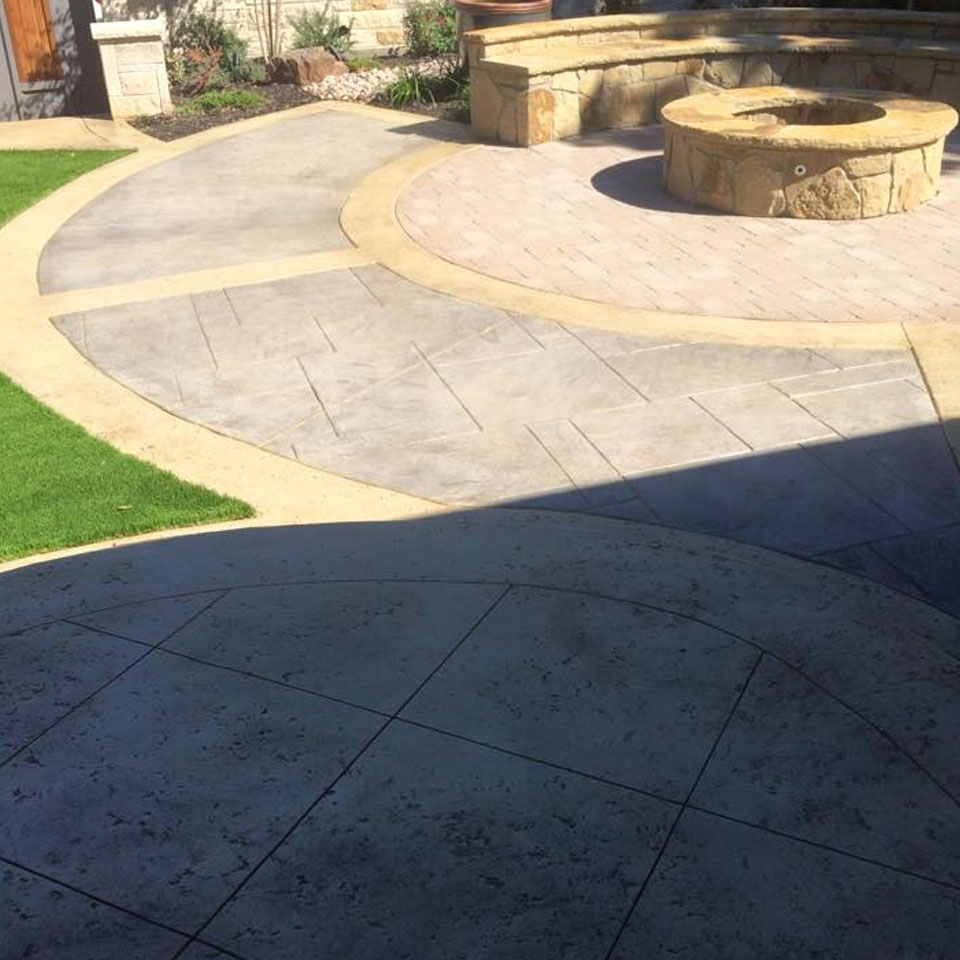 Stamped Concrete Patios
In addition to our expertise with stamped concrete driveways, Roman Concrete also specializes in stamped concrete patios. If you're looking for repairs to your existing stamped concrete patio or you need stamped concrete installation for a new patio construction, our team can help. Just put your trust in the stamped concrete contractors at Roman Concrete, and you can look forward to a beautiful-looking patio for your home or place of business!
For more information about your options for stamped concrete driveways and patios, pick up the phone and call Roman Concrete. We're proud to be the stamped concrete contractors in McKinney you can trust to offer you beautiful results and superior workmanship! Contact us today!