Roman Concrete is a local, family-owned concrete company based out of McKinney. We're proud to serve the entire region, including places like Frisco and Plano and beyond, with our unrivaled concrete services.
Providing the ultimate customer service and craftsmanship, we do what it takes to ensure our customers are always blown away by their experience with us. In fact, nothing makes us happier than seeing the smile on our customer's face when our work is complete. Creating works of art from concrete is truly our passion.
So, whether you need stamped concrete resurfacing or brand-new installation, you can rest assured you're getting help from the most skilled, creative concrete contractors in McKinney!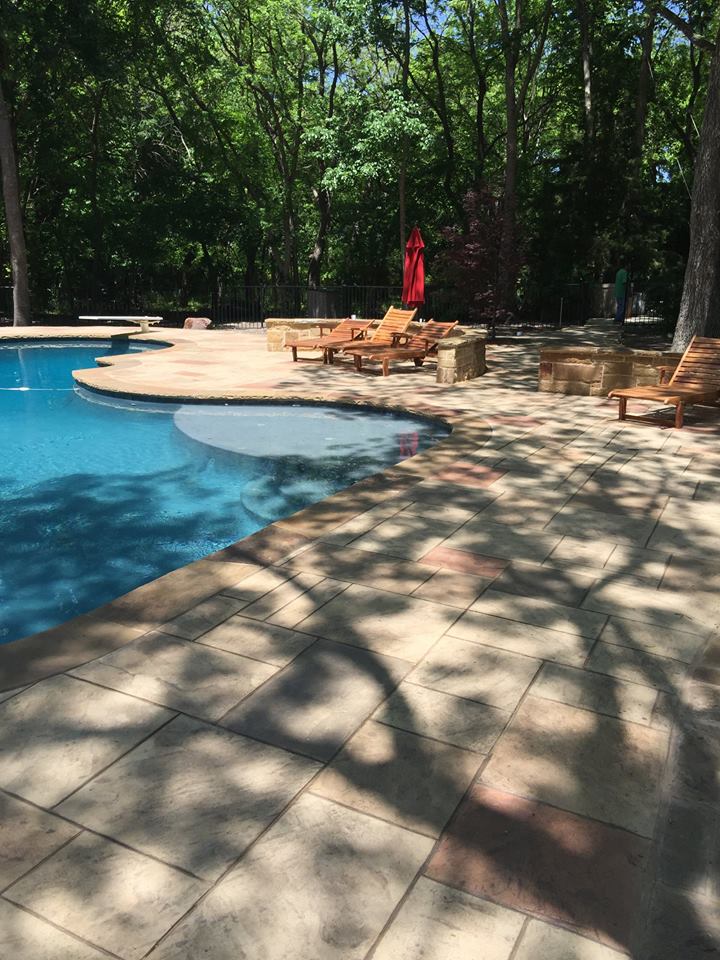 Specializing in Stamped Concrete Services
At Roman Concrete, we're one of the few local concrete companies in McKinney that specializes in stamped concrete for driveways, pool decks, patios, and other surfaces. We don't do poured concrete or foundations—instead, we focus our attention on the artistry of stamped concrete services and the beautification of our customers' properties. Our skills lie in installing pavers, stonework, masonry, hardscape designs, and more. As they say, beauty is in the details—which means our painstaking nature is a perfect match for stamped concrete services!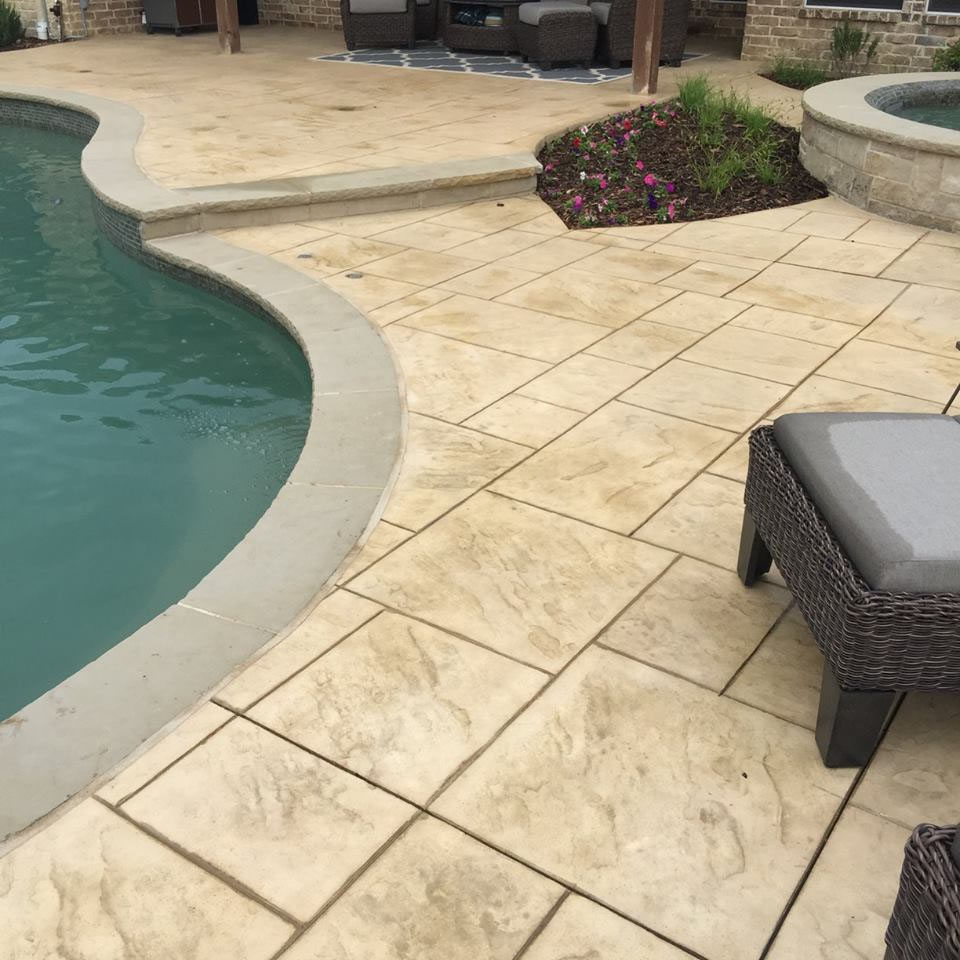 True Artists for Your Decorative Concrete Needs
When you hire the team of concrete contractors at Roman Concrete, you're not just getting a manual labor crew to install your new walkway or entryway stairs. We're true craftsmen. We treat every stamped concrete project and decorative concrete overlay like a work of art. We'll work with you to understand your vision for your property and turn it into a reality. Our team will match you with the colors, styles, and textures you want and leave you with stunning results.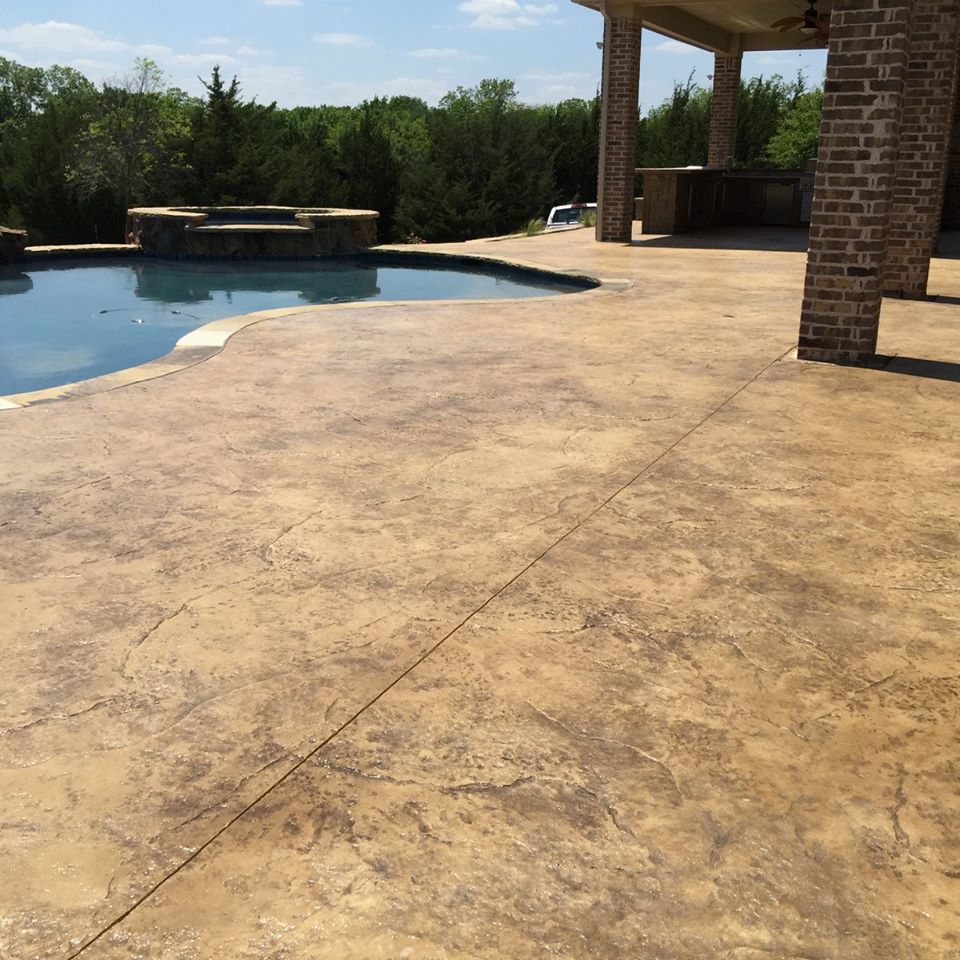 Gorgeous Craftsmanship and Attention to Detail for Your Property
Roman Concrete is committed to providing you with the most satisfying concrete services in McKinney and beyond. To that end, we always go the extra mile to meet our customers' needs. Whether you require a stamped concrete driveway installation from scratch, or you need some expert resurfacing assistance for your patio or pool deck, you can count on us for meticulous attention to detail and a mind-blowing finished product.
Ready to get started? Get a price estimate at no cost when you call or email us today!